Boy howdy is this true.  I can't tell you how many people think agents are all the same.  Don't be a dope.  Look around your workplace – if it's like most places there about 10% super people, 10% complete dopes (how did they GET this job?), 30% that are lazy/useless and the other 50% are spread across the super/dope/lazy spectrum.  One in ten chance of getting a great one.  And avoid the ones that say they are "passionate about real estate."  That's some BS right there.   We're ALL passionate about houses – we have to live in them.  Gotta say, though, I do think it's cool to post a milestone in someone's lives.  Our lives are divided up by births, deaths, marriages, and where we live.  Helping folks move on is incredible.  And the best?  Dropping that set of keys into a first-time buyer's hands.  From that moment forward, they are on their way to financial independence and THAT is VERY cool to be a part of.  Sorry – I'm not "passionate" about real estate, it's the people that count. 
You Don't Want to Hear This from Your Listing Agent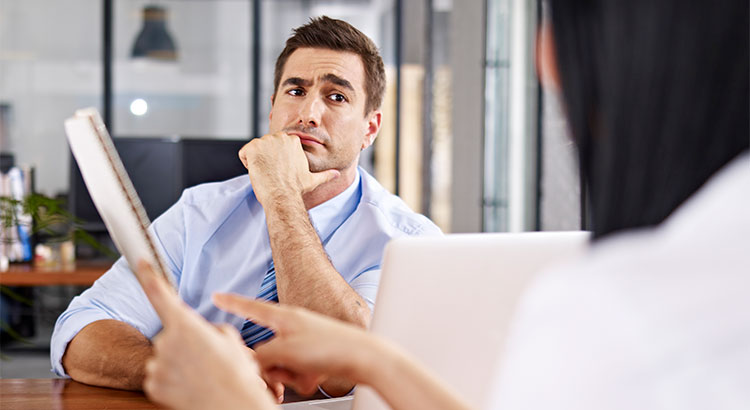 You've decided to sell your house. You begin to interview potential real estate agents to help you through the process. You need someone you trust enough to:
Set the market value on possibly the largest asset your family owns (your home)
Set the time schedule for the successful liquidation of that asset
Set the fee for the services required to liquidate that asset
An agent must be concerned first and foremost with you and your family to garner that degree of trust. Make sure this is the case.
Be careful if the agent you are interviewing begins the interview by:
Bragging about their success
Bragging about their company's success
An agent's success and the success of their company can be important considerations when deciding on the right real estate professional to represent you in the sale of your house. However, you first need to know that they care about what you need and what you expect from the sale. If the agent is not interested in first establishing your needs, how successful they may seem is much less important.
Look for someone with the 'heart of a teacher' who comes in prepared to explain the current real estate market to you, and is patient enough to take the time to show you how it may impact the sale of your home; not someone only interested in trying to sell you on how great they are.
You have many agents from which to choose. Pick someone who truly cares.