So actually, the number of months of inventory (note that has nothing to do with how long it takes to sell a house) varies depending upon the Realtor, the bar, and how much they've had to drink. In SF that number is apparently 4 months of inventory is a balanced market (and we're only a bit away from that). In the Bay Area it's between 4 and 5. PS – that's a great way to get a good agent – ask them how many months of inventory are on the market in your area. If they know, they're probably good. If you're in the Bay Area, text me and I'll give you the right answer for your area. And you can check their communication skills by asking them to explain what that means as well.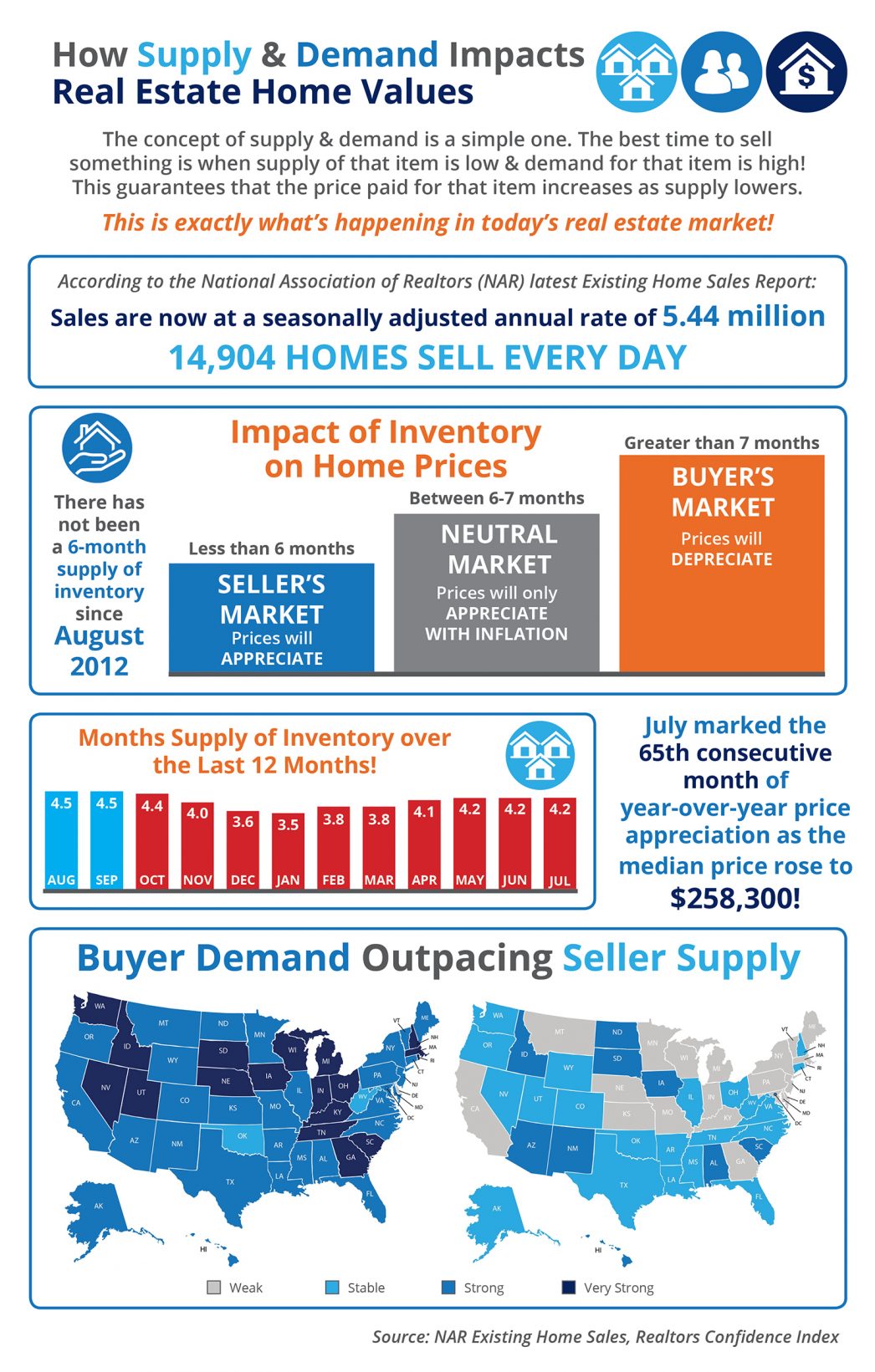 Some Highlights:
The concept of supply & demand is a simple one. The best time to sell something is when the supply of that item is low & the demand for that item is high!
Anything under a 6-month supply is a seller's market!
Nationally, there has not been a 6-months inventory supply since August 2012!
Inventory levels differ depending on the area of the country and price range, so let's get together to discuss the exact market conditions in our area.