Dave's Testimonials
There are no words that could ever begin to truly describe how sincerely pleased I am with Dave's extraordinary expertise!

I have racked up more than twenty real estate transactions in my lifetime and Dave is the best realtor I have ever worked with – there is not even a close second. My San Francisco luxury condominium had been listed for six months in a hot "sellers" market with no results. I realized I needed a Plan B, but was apprehensive about straying from the few realtors who were well known for "working" my building.

When my listing expired, I was bombarded with calls soliciting my listing, one from Dave. There was something about that particular conversation that was vastly different from the rest – I felt that he truly understood my needs and, unlike the rest, was worth meeting with.

I could not be more pleased with my decision to give Dave the listing. His approach was refreshingly honest, direct, thorough, objective, methodical and exactly what was needed to get the job done. Discipline combined with integrity are qualities I look for in people I do business with and which I found to be an unmistakable, core component of Dave Leonard's DNA. He has my warm permission to put prospective clients in touch with me directly.
Robert A. Pike, M.D.
I met Dave two years ago, however, he and my spouse, Stan R. Arterberry, retired Superintendent/President Emeritus of Solano College worked with Dave at Solano College. Dave worked with us via long distance communication when we moved to Arizona to update us on the market activities in the area of our home we wanted to sell in Vallejo, CA.

After two years, which he predicted would be the time we could sell successfully within our parameters was spot on! Stan and I have sold four homes over the course of the last 29 years, and Dave was the absolute best professional realtor we ever worked with to sell a home.

Dave maintained ongoing communication with us. Dave is honest and forthright in his communications, and is not a pushy sales person. He clarified our options at decision points and the advantages and disadvantages of our options. Dave's management of our real estate transaction relieved us tremendously of any worries or inconvenience given our non-residency in our property and in California. He handled every aspect of the sale including minor repairs and ensuring our home was in an excellent showing position from staging inside and an impeccable interior and exterior appearance. And to top it all off, we received an offer the first day the house was on the market and it was sold in less than 30 days and closed within 45 days.

Dave is wonderful person and professional who has a kind spirit and wonderful sense of humor. I am so grateful we sold our home, but I can honestly say I miss working with him, and consider him my new friend. I provide an unqualified recommendation for Dave Leonard, Realtor Professional who knows the Bay Area well, and we would welcome the opportunity to work with Dave again in the future.
Deborah G. Blue Ph.D. & Stan R. Arterberry
I decided that it was the right time to sell my SF condo at the end of 2015. I listed it myself (a stupid decision) for one day on Zillow and was bombarded with calls from agents. For the most part the incoming calls were useless bordering on ridiculous, but one of the calls stood out from the rest…
David Leonard was one of those calls that day and I will be forever grateful that I took that call. David was very calm and friendly but also clear and succinct. I sensed he had a quiet confidence that comes from repeated success in his field so I agreed to meet with him. Upon meeting, he let me know very clearly what he thought he could and/or could not do and truly gave me a sense that we were going to be partners in the selling of my home so I signed up to have him as my listing agent.
We made the decision to list in December which I am told is not usually recommended but as it turned out we got a couple bids above the asking price and closed in January. David was available the WHOLE time; answering any questions I had, recommending staging professionals and handymen and even helping me through a last minute water leak which could have killed the whole deal. In the end I feel I got a good price for the condo and am certain I received excellent value for the services David and his recommends provided.
The bottom line is that any seller (or buyer) can feel confident in David Leonard's abilities and should feel fortunate if he is recommended or simply calls out of the blue.
Jason E.
David came highly recommended from a friend and I had the fortunate opportunity to work with him on the sale of my last condo. For me, David was the optimal business partner especially considering the challenges I was facing with my sale. David has an extremely impressive holistic knowledge base of real estate and all associated processes and topics including mortgages, interest rates, insurance, taxes, and appraisals. His knowledge of the competitive landscape and historical sell and buy trends are extensive and detailed based on facts and not sales fiction. David was respectful of my own real estate knowledge base (buyer and seller of RE since 2002) and was able to further educate me on many additional aspects in real estate that helped us to develop a sales strategy that I felt very confident in as a seller. David is a business partner of integrity, competency and above all, David does the job he is tasked with leaving all the work and expertise in his capable hands. I would not have been able to migrate through my complicated sales process effectively without David as a business partner managing the process from beginning to end.
Leslie Abad
For me, David Leonard was a first time home buyer's dream. From the "just looking" phase, to closing on a beautiful home, David was always just a phone call away to answer my questions with a wealth of knowledge, sincerity, and professionalism. I looked forward to our open house shopping weekends together and trusted his guidance every step of the way. It was truly a pleasure working with David as I knew he always had my experience and investment top of mind. I am so happy with my new home!
Melina Smith
David Leonard is much more than the average, typical realtor when it comes to buying or selling your home. He is a resource, advocate, hard-working, fair agent that always has the best interests of his clients in mind. David helped my wife and I effectively list and show our home on the market as we relocated to another state and received multiple bids within the first week of the initial showing. I highly recommend having David represent you as a buyer or seller as you can depend on his expertise and feel secure as you navigate through the listing, showing, and transaction process.
Sean & Sarah Burns
We were sellers at the end of our real estate rope when we met Dave. Our apartment had been on the market for some time and seemed to be under everyone's radar. We felt stuck and poorly serviced by our realtor. Then Dave came in. He took over and was a game-changer for us: Suddenly we were flooded with showings and had multiple offers–literally days after he posted the listing. It was unbelievable.
Dave knows the market, as well as its top realtors, intimately. He navigated us through complex negotiations with intelligence, patience, efficiency and honest communication–qualities that made the process in a rough market easier, and ones that ultimately closed our deal.
When we first met, Dave joked that if we wanted to be seated at the "happy table," all we would have to do is take his advice and guidance. We did just that, and where are we sitting now? Yep. Dave Leonard, you are amazing!
Amy L.
It has been a pleasure working with David…someone who not only puts in his best to make a deal happen but also makes sure that his clients come back to him for the superb services rendered…
Working with him means "business"…so make sure you don't just hear him but actually listen to his valuable feedback.
I have no hesitation in strongly adding my testimonial to the quality of response I got from David in selling my property.
Malvinder B.
I am an international buyer from Taiwan moving into the area. Met Dave through referral from a friend and he has made the process extremely efficient and pleasant. Aside from the professionalism and expertise he showed in area real estate, I really appreciate his attention to detail and generosity.
For instance, during the pre-close walkthrough, he caught minute flaws that most people overlook and request that they be fixed by the developer. Also, my car broke down on closing day, Dave offered me a ride (100 miles) to get to my destinations.
Would definitely recommend Dave to my friends who want to buy.
Leo L.
Dave Leonard is the consummate professional. In our search for a new home, we found that we had no better advocate and advisor on our side than Dave. His experience and expertise in all things in our market (which, we discovered, encompassed not only real estate but also its neighborhood ice cream shops, local politics, newly opening restaurants, etc!) was a constant and reliable source of guidance for us. Looking back, we can now see so many points in which the process of buying our home could have become difficult, but for Dave's steady hand. We've already given his contact info to personal friends looking in our area, knowing that they'll be in the right hands, and knowing that we ourselves will definitely work with him again in the future!
A. Sakong
It was truly a pleasure working with David during the home search process. Finding the right home can be overwhelming, but his knowledge of the property market did make our life easy. David always came well prepared and was very patient in answering any questions we had. He has a keen eye and his punctuality and attention to detail is what we appreciated the most. David is a true professional and we wouldn't hesitate recommending him as a realtor to all our friends.
Shanan M.
My wife and I were hesitant at first to use a real estate agent to sell our downtown condo. However, Dave was a great. He provided us with the information about market conditions that we needed to make informed decisions about listing, staging, and, ultimately, selling our unit. He was the consummate professional: easy to communicate with, a straight-shooter, and always courteous.
Michael Cohen
We found Dave Leonard on line when we decided that our combined household was just too big to fit into my starter home. As soon as we saw his no-nonsense above-board approach to real estate, we knew he was the agent for us. Even better, he e-mailed us back that same night. Our idea was to buy, move out, fix up the old place, and then sell it. Dave suggested, from his own search, the beautiful former two-family that we finally bought and got us all the data we needed to get it within our price range. He then patiently advised us through all the closing hangups we encountered, and then even more patiently worked to sell our old house in one of the most difficult neighborhoods in our area. While I doubt he'd want to repeat that experience (we certainly don't), he was ever-loyal and never-complaining. You can't go wrong with Dave!
Anne Pettit
I happened upon David Leonard by chance before I even began my home search, and I couldn't have been luckier to find him. At the time, I was looking to rent and just happened to check out his open house, which got me wondering 'Can I buy?'. When I got home I pulled his card out of my pocket, and emailed him with a few details about my situation, and not only did he email me back promptly, but with a wealth of information. I knew that if I was going to do this, I'd found my guy.
As a first time buyer, I was greener than green (like neon green), and David went above and beyond the call of duty to ensure that I not only found the right home, but totally understood every bit of the home buying process.
I can go on and on about what a great Realtor Dave is, (he is super knowledgeable, often hilarious, and totally no nonsense) but beyond that, he is just a great guy to work with. Searching for a home with David was like searching for a home with a good friend. A really smart good friend that knew a LOT about every aspect of real estate, the neighborhood I was searching in, and what was to be found (and some really great places to eat!). The next time I buy or sell, I already know who I'm calling. Thanks David!
Jenna Adcock
Dave Leonard is everything you'd want in a realtor. He's very knowledgeable, incredibly attentive to details, and has a great sense of humor. Dave is always punctual, super helpful and never annoying! To be honest, I was not looking forward to searching for a condo. Dave made the process so much easier than I had thought it would be. I have recommended him to other friends, and would do so in the future without hesitation.
Arlene Stein
As first time home buyers and being new to the area my wife and I had a lot of questions regarding a new home purchase. David was better than we could have expected. He was extremely patient while walking us through the process – explaining every part before it happened. We fell in love with our current home on the very first trip, and he did a great job advising us how to make it ours. We had a fantastic experience with David, and will be and have been quick to refer him to friends.
Pete & Nicole Cassara
As a first-time homebuyer with a busy schedule and a tight timeline to buy, I couldn't have been more fortunate to find a real estate agent like David Leonard. His knowledge of the housing market together with his experience and keen sensitivity to his buyers' needs and desires, make him the ideal person to work with. Right from our very first meeting, he not only answered my questions effectively and thoroughly – and I had many — but he helped me figure which were the important questions to ask and factors to consider. He was incredibly good at helping identify my priorities given what I could realistically afford. Then, he masterfully compiled a list of homes to match my needs and exceed my expectations.

I ultimately ended up buying a place that was much better than anything I could have imagined, and it was a place David showed me on our very first outing, which proves how precise he is at finding the right home for his clients. I confess that it did take me a little while and a many visits to other homes to realize how on target he had been right from the start. But even beyond his uncanny judgment and match-making abilities, the one thing that I really valued about working with David was that, despite the fact that he always knew better, he never undermined my requests to show me units that wouldn't work for me, but I insisted on seeing. Trust his judgment; you'll save a lot time.

What else to say about my experience working with David? Throughout the process, he was attentive to my needs and my budget; patient with my questions, even the silly ones; quickly responsive to my requests in person, by phone, via email; resourceful and never patronizing – all very important factors to me as a single female buying my first home in a city I hardly knew and under quickly changing mortgage regulations. You simply can't go wrong working with him, I'm glad I did.
Rocio Magana
As first-time buyers, we found David to be the perfect partner to help us find our first home. He led us through the entire process, from the first open house to closing, with patience and a thorough approach. He is very knowledgeable about the market, and it's clear he is a real estate agent for all the right reasons as his personality and outlook made the experience fun. We'd be confident in recommending him to all our friends and family.
Ben & Danielle Thoma
As harrowing as it is looking for a new house, a safe place to live, a home to raise a family, David made the process easy and enjoyable. Extremely knowledgeable about the city, its background, and which neighborhoods are growing, David made it comfortable for us, especially coming from out of state. He helped guide us through the nerve-racking process of bidding, applying for a mortgage, having the home inspected, and making sure we had all of our paperwork in order to have a smooth closing.
Having gone through the process of home buying in the area himself, he had many reliable contacts to recommend to us; from lawyers and contractors to even oil tank inspectors. Which was a comfort since just going through a phone book and picking a random name is an uncomfortable task. Who do you trust? Are they dependable? These are questions that can keep you up at night…
I would recommend David to anyone looking for a home, not only does he have a keen business sense when approaching real estate but he's highly personable. David took an arduous and daunting time in our lives and made it fun and stress-free. We hope that we never have to buy another home, but if we do, the only realtor we would think of using is David Leonard.
Jeffrey & Danielle Bauer
I met Dave when I stumbled on an open house for the "dream home" myself and my future (now) husband were searching! We were renters, looking to make that jump to owning in our lovely 'hood – but only if it was the absolutely right place. Well, we found the right place – at the wrong time. Long story short, Dave helped us navigate the minute details of what was a great opportunity: to rent our dream home for a year, which we then, happily, purchased.

Dave was completely engaged in the process throughout, making my husband and I feel like someone really was on our side of the table. He's thoughtful, outspoken (in the good way) and honest about the ins and outs of purchasing a home. I have friends in the city that are looking to buy, and the first thing I did was take Dave's card, hand it to them, and say, "This is the guy you gotta call".
Colleen Christi
In a market full of so called real estate "experts", Dave stands head and shoulders above the rest. We have been with Dave through the purchase of 3 separate investment properties and 1 condo sale, not to mention countless conversations on potential investments and successful recommendations to friends for rentals, sales and purchases.

Dave has a unparalleled grasp of the movements within the real estate market that make his advice and expertise a necessity for our and anyone's foray into real estate. We went under contract on a new home that was conditional upon the sale of our condo. Following Dave's advice in what was still a soft market we had countless showings and received multiple offers within the first 7 days of our listing.

There was never a doubt that Dave was working for us, not just a commission. We can trust that his advice will always be honest and straight forward. We never hesitate to recommend Dave to anyone who asks and will continue to use him for all our of real estate needs.
Mike Dipaolo
Working with Dave was a great experience. As first-time buyers we were nervous about the process, but we felt taken care of from start to finish.

In the end, Dave helped land us our dream home - we couldn't have done it without him. I'd definitely recommend Dave to any new buyer looking for a home in SF.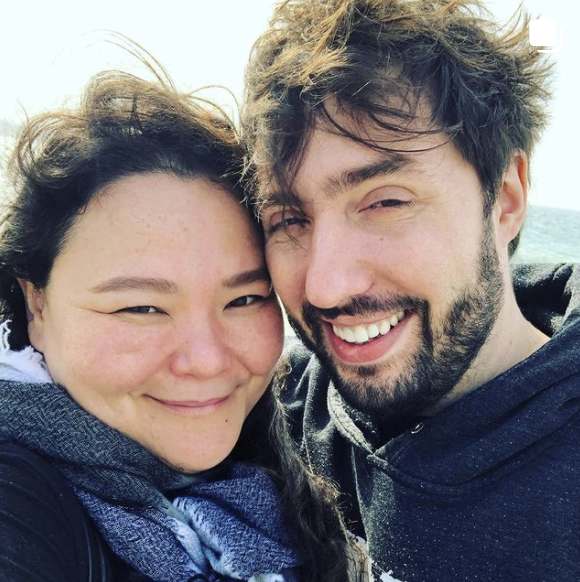 Wendy & Daniel