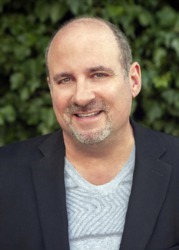 Dave is about moving people from Point A to Point B.  "It is such a huge deal to buy, sell, move.  Our lives are divided by the milestones of where we live."  His own life is divided up by living in the Bay Area suburbs, on Valley St., on Laidly St., and New York City.  "Even though I buy and sell homes myself all the time - it's still a big deal.  It has to work out just right."  Having been a college teacher and administrator for nearly 20 years, Dave has always been about Point A to Point B.  "I think the confidence that I had in people who helped me move along is my draw to helping people.  It's just all so much better when you know you're in good hands and getting good advice."  Dave has sold hundreds and hundreds of homes over the past dozen or so years.
Although Dave is successful at real estate, he is lousy in most other areas.  "I've had people give up trying to teach me golf."   He proudly states he can waterski, but only for about ten minutes before his muscles give out.  During snow skiing season he specializes in "Lodge Reconnaissance."
Some bullet points...
Investor for over 25 years
SF luxury property expert
Sold hundreds and hundreds of properties
Included in the top 1% of all agents in the nation
25 point marketing plan customized for each client
Top 100 at Coldwell Banker
Teaches property valuation
Dave really does pride himself on better service.  Read a bit of the testimonials and we think you'll agree.