STATEWIDE RENT CONTROL IN CALIFORNIA
Posted by David Leonard on Monday, March 12, 2018 at 4:57 PM
By David Leonard / March 12, 2018
Comment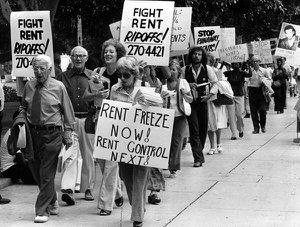 The Costa Hawkins act was on the chopping block in Sacramento earlier this year. The legislative effort to repeal the Costa Hawkins act has failed. The Costa Hawkins act prevents municipalities from putting single-family homes and all properties built after 1995 under rent control. In San Francisco, single-family homes are currently not under rent control nor are condominiums that were built after 1978.
Should the Costa Hawkins act be repealed, it is likely that most municipalities will not immediately put all properties under rent control. What is more likely to happen is that all municipalities will begin to re-examine their rent control rules. In municipalities where renters outnumber owners, such as San Francisco, it is likely that the rent control rules will become more stringent. With the repeal of Costa Hawkins, a municipality could put all properties under rent control.
In the legislative effort to repeal Costa Hawkins has failed, tenant's rights groups have not given up. Currently, there are efforts to put the repeal of Costa Hawkins on the 2018 ballot. At this time, various organizations are working to collect enough signatures in that effort.